If you're in the garment printing business, you're probably familiar with the laborious process of creating screen prints or transfers. These outdated methods rely on extensive setup, fixed designs, and limited flexibility. Meanwhile, direct-to-garment (DTG) printing has emerged as a streamlined, cost-effective, and flexible solution in the industry. In this blog post, we'll explore the various benefits of DTG printer TXC-FZ1590 for your business.
The key highlight of DTG printer TXC-FZ1590 is its ability to print on any t-shirt surface, including white, black, dark, and bright colors. With its textile ink specially designed for cotton fabric, the printer produces vibrant and long-lasting colors. Gone are the days when you had to purchase individual transfer paper for different types of fabric. With the DTG printer, you save on time and money by avoiding such extra costs.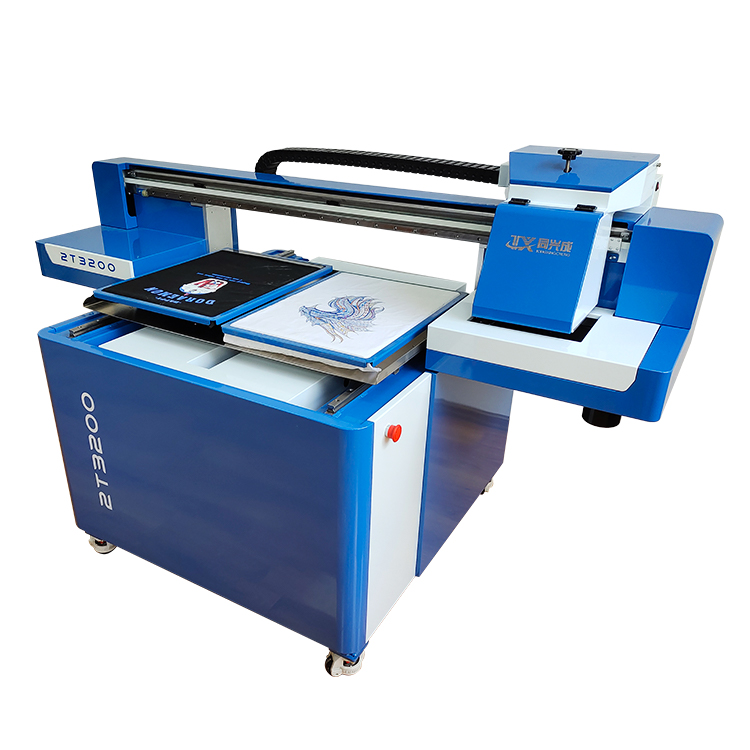 The double print head feature of the DTG printer enables you to print white and color simultaneously. You can print a full range of designs without worrying about colors fading or washing out. With the high-quality prints, you can boost your brand's image, generate customers' interest, and increase your sales.
The DTG printer TXC-FZ1590 includes four printing platforms, allowing you to print four t-shirts simultaneously. This printer saves you significant time since all designs can be printed in one batch. Moreover, the printer is easy to adjust from the computer screen without any extra costs. The size and location of the design can be moved and adjusted effortlessly. Thus, the flexibility of the DTG printer makes it a perfect fit for customized orders.
The flexibility of DTG printing also extends to the printing process and maintenance. The setup is minimal, letting you print designs as you need without the need for lengthy preparations beforehand. The maintenance of a DTG printer is also self-contained, and the process is straightforward. The printer hardly requires any calibration or cleaning supplies, and it performs at peak efficiency with just routine care.
In summary, the DTG printer TXC-FZ1590 is an excellent investment for your garment printing business. It is a quick, easy, and flexible solution for customized orders. With the double print head, you get a precise color-matching for all your printed designs. The printer's special textile ink produces vibrant and long-lasting colors without any extra costs. Finally, the flexibility of DTG printing extends to the setup, maintenance, and printing process. If you want to purchase this reliable and high-quality DTG printer, contact us today at Tel: 18080010997 or E-mail: [email protected].